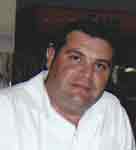 Dear fellow-villagers and hunters, 
We address to you as the Hunting Club of Agglisides to remind every one of us that hunting is an ancient tradition and that if one looks back in history, then they will realise that hunting was directly linked to human survival.
Today, more than 50,000 of our compatriots regard hunting as a way of life, a way to exercise their minds and bodies, a means of managing wildlife and an indication of their love towards nature. As of May 1st, 2004, hunting has been vested as a European Acquis. 
The Federation under which our club falls, the Cyprus Hunting and Wildlife Preservation Federation, in which we, as well as more than 300 registered Hunting Clubs of Cyprus are members, has been in operation on the island for more than 60 years. The Cyprus Hunting and Wildlife Preservation Federation's memorandum commitment, of which we constitute one of its corner stones, is to protect, develop and enrich the Cyprus Fauna and generally the Natural Environment, as well as to preserve and develop hunting sources.  
Hunting today could also be considered a sport, which, however, just like every other sport, is subject to laws and regulations. Some of these laws and regulations arise from the legislative body, while there are other, unwritten laws and regulations which are dictated by the morale and consciousness of our hunters. Today, the shriveling of our habitats and prey is unfortunately contributed by other factors and parameters. What is sad is that some people seem to overlook the above written and unwritten laws. 
Nevertheless, we are always willing to cooperate with everyone to achieve a proper and sustainable development of our natural environment by focusing on the human being, while all our club members, a club which belongs to the community, are at anybody's disposal if asked in good faith.  
We have cooperated and are still impeccably cooperating with the Community Council of Agglisides, always showing full respect and mutual understanding. We wish to maintain a balance and eliminate any occurrences of exaggeration and lawlessness when this is humanly possible. Habitats, ecosystems and game reserves are destroyed and the consequences cannot be rectified. 
With these words, the Hunting Club of Agglisides today inaugurates this means of electronic information and calls all interested parties to participate and support our efforts.  
CHARALAMBOS CHARALAMBOUS 
PRESIDENT
Hunting Club of Agglisides
We wish to express our warmest thanks towards the Community Council of Agglisides for granting us our own electronic page